BAWP EVENTS:Jackie Robinson Day Committee

Join us

TOMORROW

-

Wednesday, March 31st at

10:00am

Discovery Charter School

4700 Parkside Ave.

to discuss the details of Jackie Robinson Day

Jackie Robinson Day -
Join Us!

April 15th, 2015

1:00pm - 3:00pm

Special Guests District Attorney Seth Williams, Gary Matthews 'Sarge', Philly Phanatic, and Ron Whittington as Jackie Robinson

First Ever Jackie Robinson A Capella Competition with local high schools.

1:00pm Commemoration
1:30pm Ballpark Lunch
2:00pm A Capella Competition and programming
2:30pm Prizes, Raffle, and Closing StatementsCommemoration at the Philadelphia Stars Negro League Memorial Park
Belmont Ave & Parkside Ave.

Programming at Discovery Charter School - 4700 Parkside Ave.

---

BUSINESS EVENTS:These events are unaffiliated with BAWPEntrepreneurship Legal Clinic at Penn Law School
Two Legal Workshops:
- Attracting and Managing Talent for an Emerging Company
Wednesday, April 1st, 2015
6:00pm - 8:30pm

- Structuring and Protecting Your Business for Growth
Thursday, April 9th, 2015
6:00pm - 8:30pm

Turner School of Construction Management Program
Kick Off Reception
Wednesday, April 1st, 2015
6:00pm - 7:30pm

Newman Networks
1st Annual Alternative Financing Expo
Tuesday, April 7th, 2015
9:00am - 12:00pmCLICK HERE FOR DETAILS ON THESE EVENTS

MEMBER EVENTS:

West Philadelphia Financial Services hosts:

Community Meeting: Urban Pop- Up

April 1st, 2015

6:00pm - 7:00pm

Overbrook Art Center

KIPP: Philadelphia Schools hosts:

Why College Completion is Critical

April 8th, 2015

8:00am - 10:00am

Franklin Institute

KIPP Young Friends host:

A Night of Rhapsody in Blue

to benefit KIPP Alumni on the path to and through college

April 25th, 2015

7:00pm

Loews Hotel Philadelphia

Fairmount Park Conservancy

Fairmount Park Centennial Celebration

Tuesday, May 5th, 2015

WesGold
8th Annual Festival @ParkWest Town Center
Saturday, June, 6th, 2015For more information on these events CLICK HERE

---

Support BAWP Member
Girls Auto Clinic
by visiting their
Indiegogo site

as they seek to establish the first Auto Mechanic Shop in Philadelphia for women

BAWP EVENTS:Committee Meeting rescheduled forMarch 19th, 2015

8:30am - 10:00am

Philadelphia Business & Technology Center

5070 Parkside Ave. Suite 2400

Philadelphia, PA 19131

Everyone is Welcome!
Add your voice to the table

SAVE THE DATE

Jackie Robinson DayWednesday, April 15th, 2015
1:00pm - 3:00pm
Philadelphia Stars Negro League Memorial Park
Belmont Ave. & Parkside Ave.

BUSINESS EVENTS

Entrepreneur Works & the Free Library of Philadelphia




Marketing on a Shoe String

Wednesday, March 11th, 2015

6:30pm - 8:30pm

10 innovative marketing activities to increase your sales and access to opportunities for you business.

Philadelaphia Small Business Expo
March 19th, 2015
9:30am - 5:00pm
Pennsylvania Convention Center

20 Business Critical Workshops
100+ ExhibitionsBusiness Card Showcase
Speed Networking Sessions
Cutting-Edge Main Stage PresentationsCLICK HERE FOR DETAILS ON THESE EVENTS

After BAWP hosted the first live Mayoral Forum, we sent out a follow up letter asking all the candidates for further detail on business related topics.

Please see Councilman Kenney's response: On the city's real estate and business tax structure...

It's no secret that Philadelphia's tax structure is a huge burden on residents and businesses. As Councilman, Jim Kenney passed legislation to help protect long-time residents against dramatically rising real estate taxes due to gentrification, and he also worked to attract new businesses to Philadelphia through the creation of targeted tax credits and exemptions.

As Mayor, Jim will work with Harrisburg to eliminate the Uniformity Clause of the Pennsylvania Constitution so we can tax commercial properties at a higher rate than residential properties. He will also work to reduce wage and BIRT taxes to encourage job growth and an expansion of our tax base. In the long term, that model will also increase commercial development in Philadelphia, which will increase commercial property values and provide a more stable funding source for our schools that does not increase the burden on our working families.

The next mayor must tackle our dependency on the wage tax, for a variety of critical reasons......

To finish Councilman Kenney's response to the City's real estate and business structures and the topics below Click HEREOn the potential minimum wage raise...Updating the city infrastructure (particularly public transportation)...
Powered by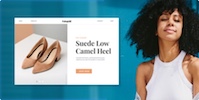 Create your own unique website with customizable templates.