Holiday Stop-By Raffle Basket IdeasDecember 17th, 2015
The annual Holiday Stop-By offers a unique opportunity to network with local businesses while donating to a good cause. We will collect over 300 toys to be donated during this Holiday season. As in previous years, we will have a full breakfast for everyone who joins us. We will also be joined by Chefs who donate their time and talent to cook a special creation for over 200 people who stop by.
The only requirement to join us for a delicious breakfast at the Holiday Stop-By, is to donate a new unwrapped toy. Toys are donated to local children in need and Toys for Tots.
Will you contribute a Raffle Basket to help support the sustainability of this wonderful event?
In exchange, you will receive the following benefits:
Company listed on BAWP's website as a Raffle Contributor
Company listed in email invitation
Here are some ideas:


Restaurants/Hotel

Cocktail party for 6

Fruit of the month

Restaurant Gift Certificate

Chef's tasting menu

Business Luncheon for Office

Hotel Stay

Use of Hotel Conference room

Professional Services
Website/ Mobile App
Photography Shoot
Lessons (painting, dancing, tennis)
Promotional gear
Free Consulting Session
Gift Certificate

Gift Basket Themed Ideas
Movie Night Basket
BBQ Basket
Gourmet Coffee Basket
Gourmet Cheese Basket
Pasta Dinner Basket
Car Maintenance Basket
Holiday Decorating Basket
Powered by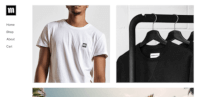 Create your own unique website with customizable templates.